Faith Formation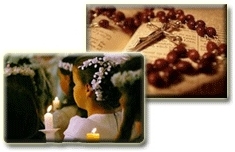 Our Faith Formation is available to all students in our Parish in grades 1 through 9.

Registration Forms:
Forms are sent out in late August to all students who attended last year's classes. There is a $20 registration fee per child or a family rate of $50 if it is within your means.

2017-'18 Registration Form


Grade 1-6 Program:



Meeting Times and Days:
Classes for Grades 1 - 6 are held during the school year on weekdays from 3:15 p.m. to 4:30 p.m. at the Parish Center according to the following schedule.




Grades 1 & 2 meet on Thursdays
Grades 3 & 4 meet on Wednesdays
Grades 5 & 6 meet on Tuesdays


2017-'18 Class Schedule for Grades 1-6

Transportation:
Students are bused to our Parish Center at approximately 3:10 p.m. from the Brownville and Dexter elementary schools by the General Brown School District. Children should be picked up at the Parish Center at 4:30 p.m. at the end of classes. Please complete the Elementary School Release Form and return it to the parish office.

Elementary School Release Form
Grades 7 - 9 Program:


Classes are held at the Parish Center on select Sundays during the school year from 6:30 - 8:00 p.m. To register your student for this program, please use the Registration Form. There is a $20 registration fee per child or a family rate of $50 if it is within your means.

2017-'18 Class Schedule for Grades 7 & 8

2017-'18 Class Schdule for Grade 9 (Confirmation)
Contact Information:
If you are new to our area or would like more information on our programs, email Mrs. Tina Corey, Director of Faith Formation, or call her at 788-7240.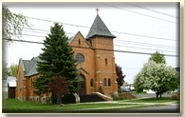 ---
Roman Catholic Community of Brownville & Dexter
119 W. Main Street
PO Box 99
Brownville NY 13615
Phone: (315)782-1143
Fax: (315)782-0231
Email: icses@twcny.rr.com
---
Secretary
Tina Froedtert
---
Saturday Masses
4:00 PM - SA, Sackets Harbor
5:30 PM - IC, Brownville

---
Sunday Masses
8:30 AM & 10:00 AM
IC - Brownville
-
11:30 AM - SA, Sackets Harbor

---
Daily Masses
9:00 AM on M, W and F
IC - Brownville
-
9:00 AM on T and Th
SA - Sackets Harbor
---
Reconciliation
Saturdays at 3:30 - 4:00 PM
SA - Sackets Harbor
-
Saturdays at 5:00 - 5:30 PM
IC - Brownville